Report from Czech Republic
Gymnázium Pierra de Coubertina, Tábor
Annual Report January 2020 – December 2020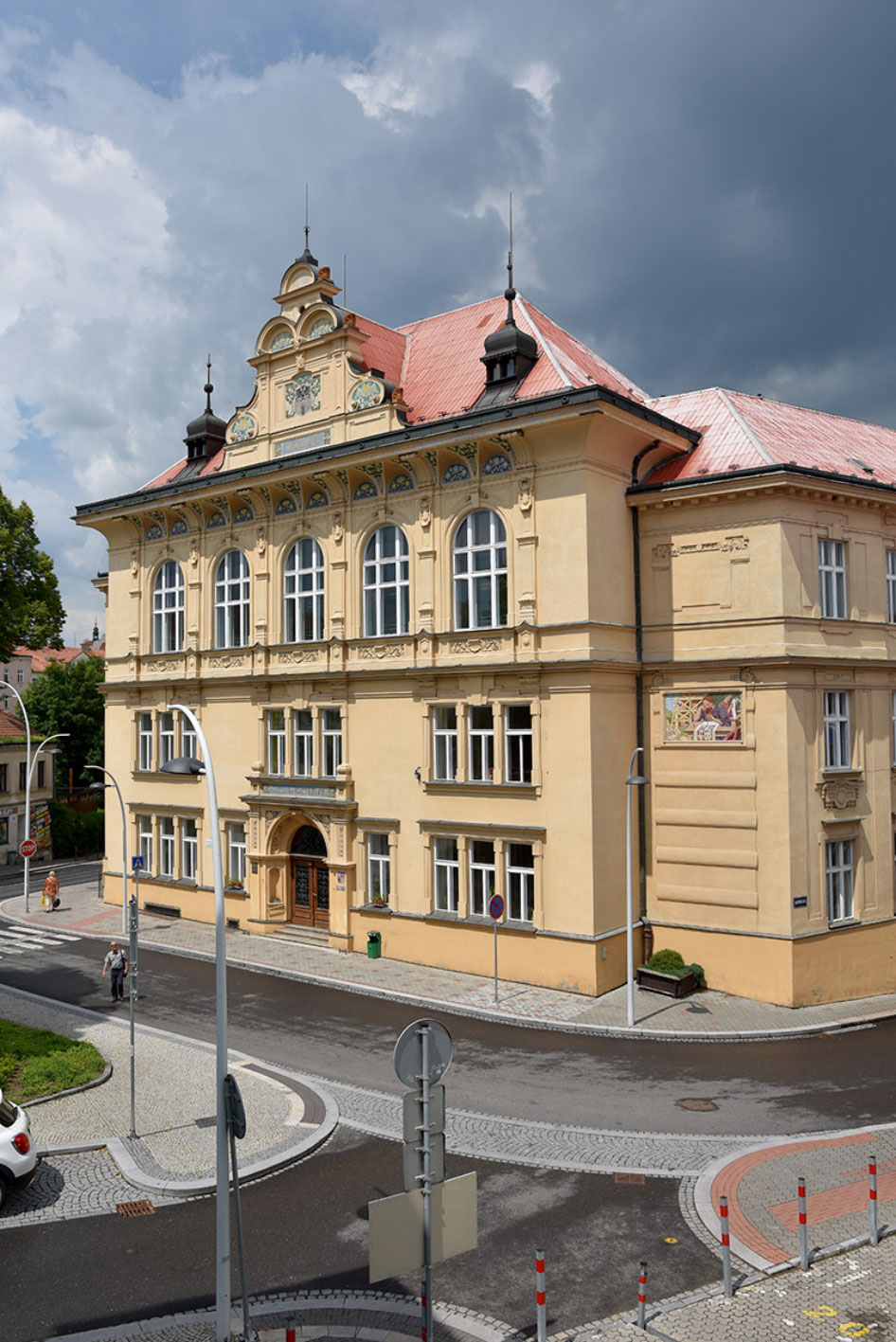 ADAPTATION COURSES FOR CLASSES
Participants:
prima (age: 11), 1.A (age: 13-14),1.B and 1.C (age: 15)
Educational Goal:
Come and meet your new classmates and classteacher!
Learn something new!
Enjoy some sports and social activities! FRIENDSHIP
RESPECT
TOLERANCE
FAIR-PLAY
TEAMWORK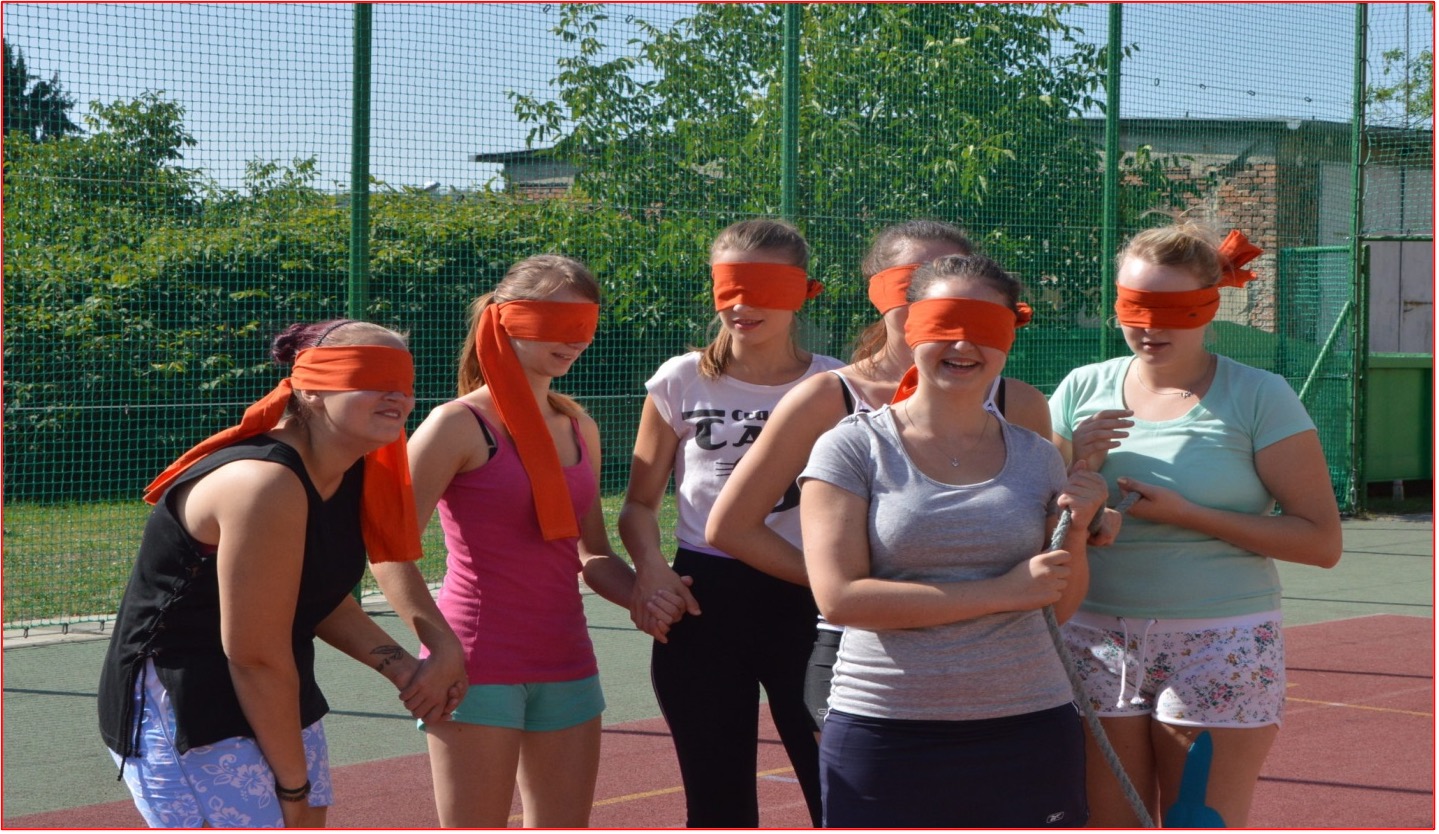 SPORTS COURSES FOR CLASSES
PARTICIPANTS:
oktáva, 6.A, 4.B and 4.C (age: 18-19)
PRESENTATION ON 12 PIERRE DE COUBERTIN YOUTH FORUM MACON 24. - 31. 8. 2019
The competitions for the Pierre de Coubertin Award included:
1. Social Performance
2. An Olympic Knowledge Test
3. Sporting Performances (50m Swimming, 100m Sprint, Long jump with weights, Cross-country run and Paralympic Boules)
4. A Cultural Performance in one of the nine international arts workshops
5. Discussions on Olympic Values ("Fairplay", "Citius, Altius, Fortius")
»Olympism at school. It must be encouraged!«
So let's continue to give the Coubertin students from around the world a place to meet, to mingle and to get to know one another.
After the forum is before the forum! See you in Cyprus!
PROJECT CITY WALLS – ERASMUS+
Walls:
They protect, but also divide the people.
The project joins the students from 5 countries:
Czech Republic
Italy
France
Spain
Greece
Let's meet, cooperate and create the better world!
January / February 2020 – the Czech team in Ferrara (Italy)
Tábor - City Walls (short documentary)
PROGRAM DofE – The Duke of Edinburgh's International Award
Participants:
DofE is a challenge for everyone between the ages of 14 and 24.
It is a personal development program.
• Improve in the things you enjoy.
• Find time to help others.
• Gain outdoor skills.
• Receive an internationally recognized certificate.
At our school since 2016!
Bronze Level
• 6 months
• from age 14 Silver Level
• 6-12 months
• from age 15 Gold Level
• 12-18 months
• from age 16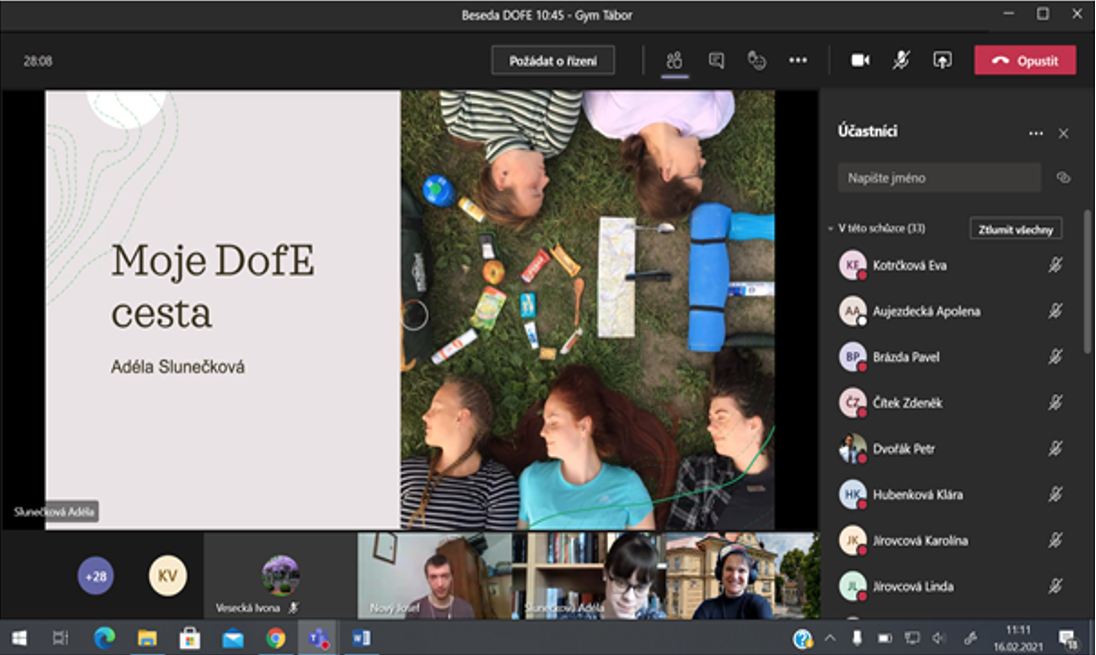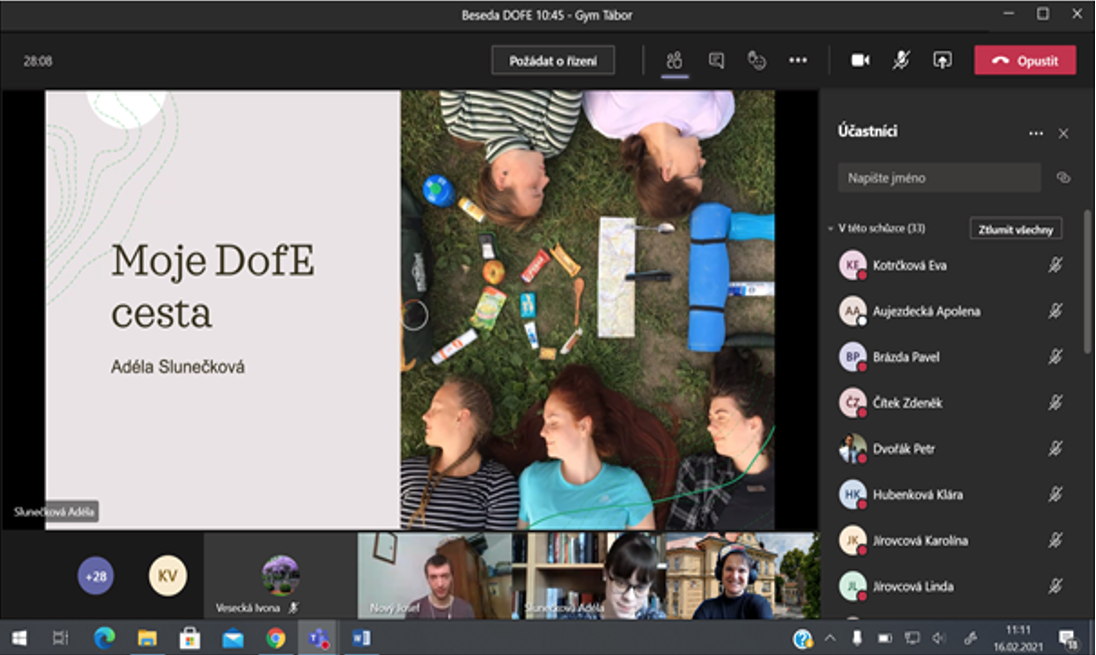 There have been containers, boxes and wastebaskets for paper and plastics in our school for a long time.
BIOLOGY:
Do you know how to make a bandage if your nose is bleeding?
FRENCH:
Have you ever served Provencal pie?
ART:
Let's play with the objects of everyday use
PHYSICS:
Dynamometers in practice
ENGLISH:
Projects on sports, food, healthy lifestyle and future
MORE SPORT AT SCHOOL
an essay
It is often said that PE lessons most schools are unnecessary, but many students believe that there are more important subjects to focus on in order to graduate successfully. But what would happen if the PE lessons were cancelled altogether?
While less sport during the school week could bring students more time to concentrate on their academic growth, it could also negatively impact their overall health, both physical and mental.
Although it might not be the case for all teenagers, it seems to me that a great part of them only encounter sport activities of any kind during their weekly PE lessons. Consequently, taking those away from the timetable could result in declining physical abilities of many young people.
One solution that might appeal to both sides of the argument would be to make sport a mandatory after school activity. That way, there would be enough time for other subjects as well as for exercise.
It is debatable whether that measure would be accepted by everyone, but it is worth trying. After all, education is important, but there is nothing as precious as our health.
ENGLISH LESSON
FOOD, SPORTS AND HEALTH
A healthy diet includes:
• Eating lots of vegetables and fruit...
• Choosing whole grain foods
• Eating protein foods
• Drinking enough water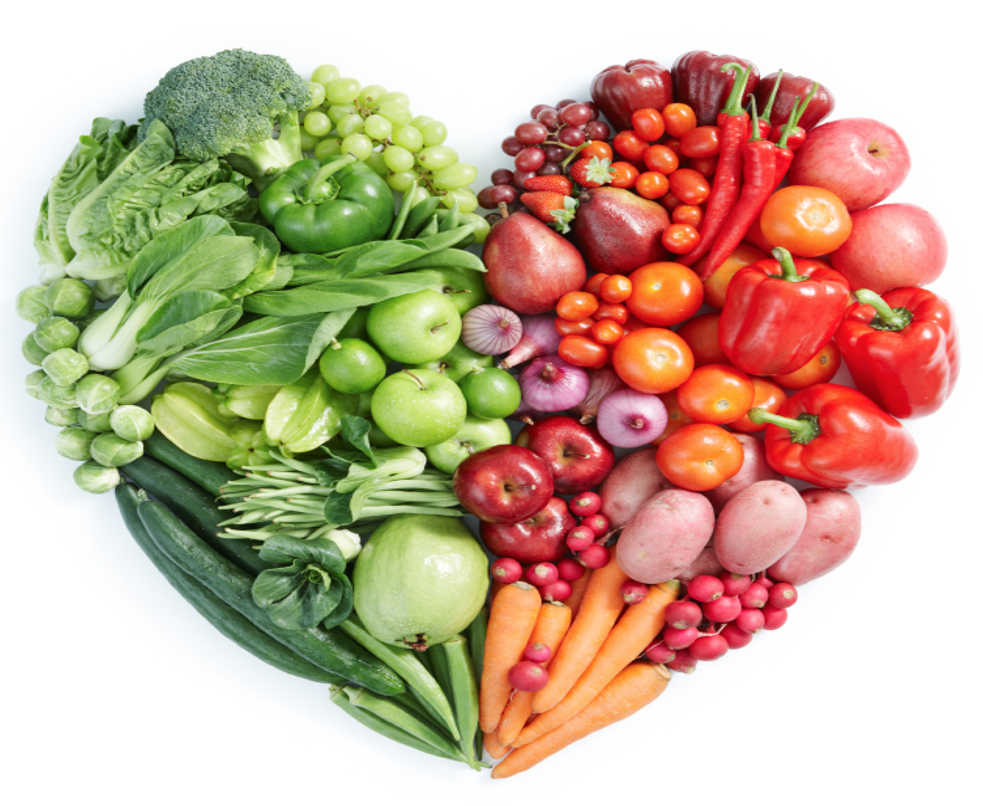 BREAKFAST IS IMPORTANT!
What about MILK BANANA SMOOTHIE prepared in 5 minutes?
Ingredients:
1 cup milk, 1.5 bananas, a little sugar
Blend milk, bananas, and sugar in a blender or food processor until smooth.
Nordic walking
Nordic walking is a Finnish-origin total-body version of walking that can be enjoyed both by non-athletes as a health-promoting physical activity, and by athletes as a sport. The activity is performed with specially designed walking poles similar to ski poles.
The guide to health, fitness, and fun:
• improves cardio-respiratory fitness
• provides additional benefits in upper-body muscular strength, improves overall fitness

You can also do other physical activities such as:
• running or jogging
• swimming
• cycling
• dancing
• aerobics or similar activities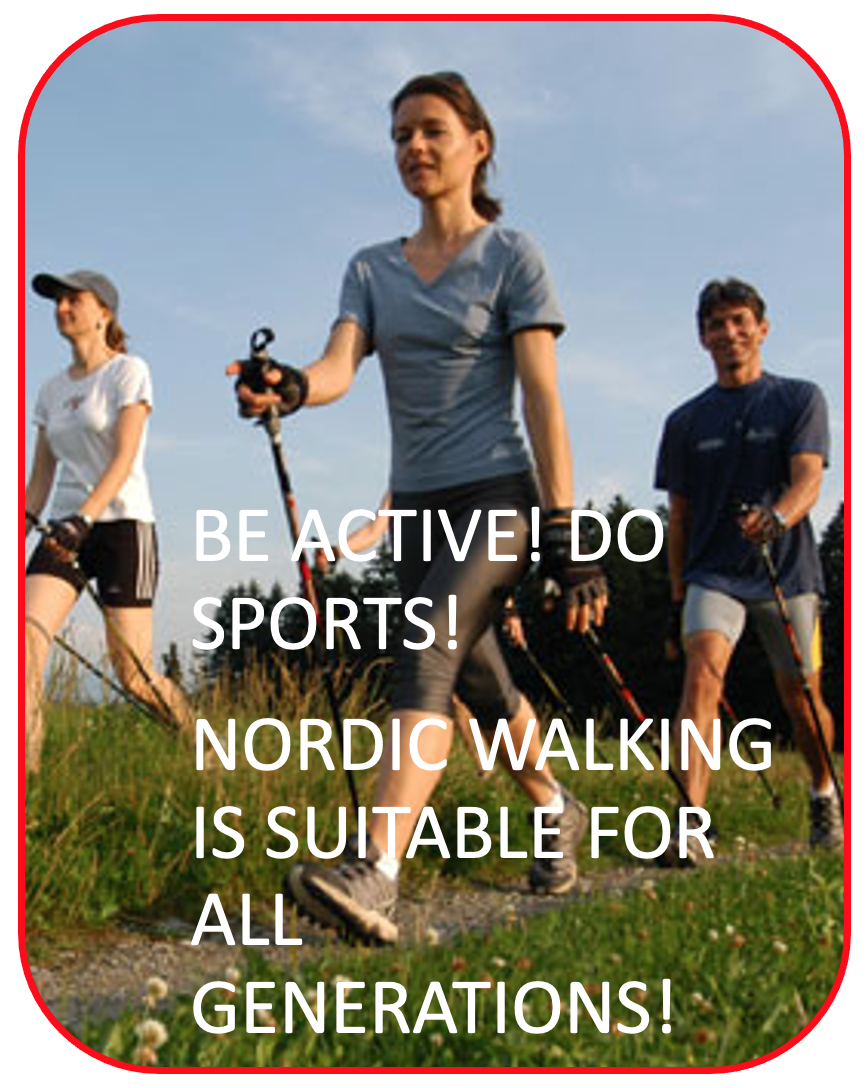 How to look after your mental health
1. Talk about your feelings.
2. Keep active.
3. Eat well.
4. Drink sensibly.
5. Keep in touch.
6. Ask for help.
7. Take a break.
8. Do something you're good at.
Top 10 tips to maintain your mental health:
https://www.youtube.com/watch?v=-OAjfrhuwRk
Do you have a sweet tooth? Healthy, but tasty pancakes:
Ingredients
• 2 tablespoons unsalted butter
• 2 cups white whole wheat flour
• 2 teaspoons baking powder
• ½ teaspoon baking soda
• ½ teaspoon salt
• 2 eggs
• ½ cup unsweetened applesauce
• 1 ¼ cups milk (whole milk is best in this recipe)
• 2 tablespoons honey (or pure maple syrup)
• 1 teaspoon vanilla extract
Instructions
1. Melt the butter and set it aside to cool slightly.
2. In a large bowl, whisk together the white whole wheat flour, baking powder, baking soda and salt.
3. In a medium bowl, combine the eggs, applesauce, milk, honey and vanilla. Whisk until smooth. Whisk in the melted butter.
4. Pour the wet ingredients into the dry and whisk until just incorporated. It's ok if a few lumps remain; try not to over-mix. The batter will be thick, but avoid adding more milk or your pancakes may turn out flat rather than light and fluffy.
5. Heat a griddle or skillet over medium heat. Spray lightly with cooking spray. Scoop batter by scant ¼ cup onto the heated griddle. Cook on the first side until bubbles begin to form and the bottom side of the pancakes are lightly brown, about 2-3 minutes. Flip pancakes and cook until the second side is browned, about 2 minutes more. Serve immediately or keep warm in a 200 degree oven while you cook the rest of the pancakes.
Calories: 108kcal
STUDENT:
Dorota Veverková
FAIR PLAY AWARD by the Czech Olympic Committee
Our student refused to win by default and waited until her rival came to the place of the chess tournament.